Traditional Payómkawichum

This doll is wearing a Rabbit Fur Shawl- Tawáayish with a Yucca fiber skirt- Şixéevish hunúuvatal. In one hand she is holding her baby wrapped in rabbit fur and the other hand her basket- Túkmal. She is weaving abalone shell jewelry in her hair, and around her neck and wrist. This doll is a representation of Traditional Payómkawichum (Luiseño) style of clothing that is continuing to be worn today.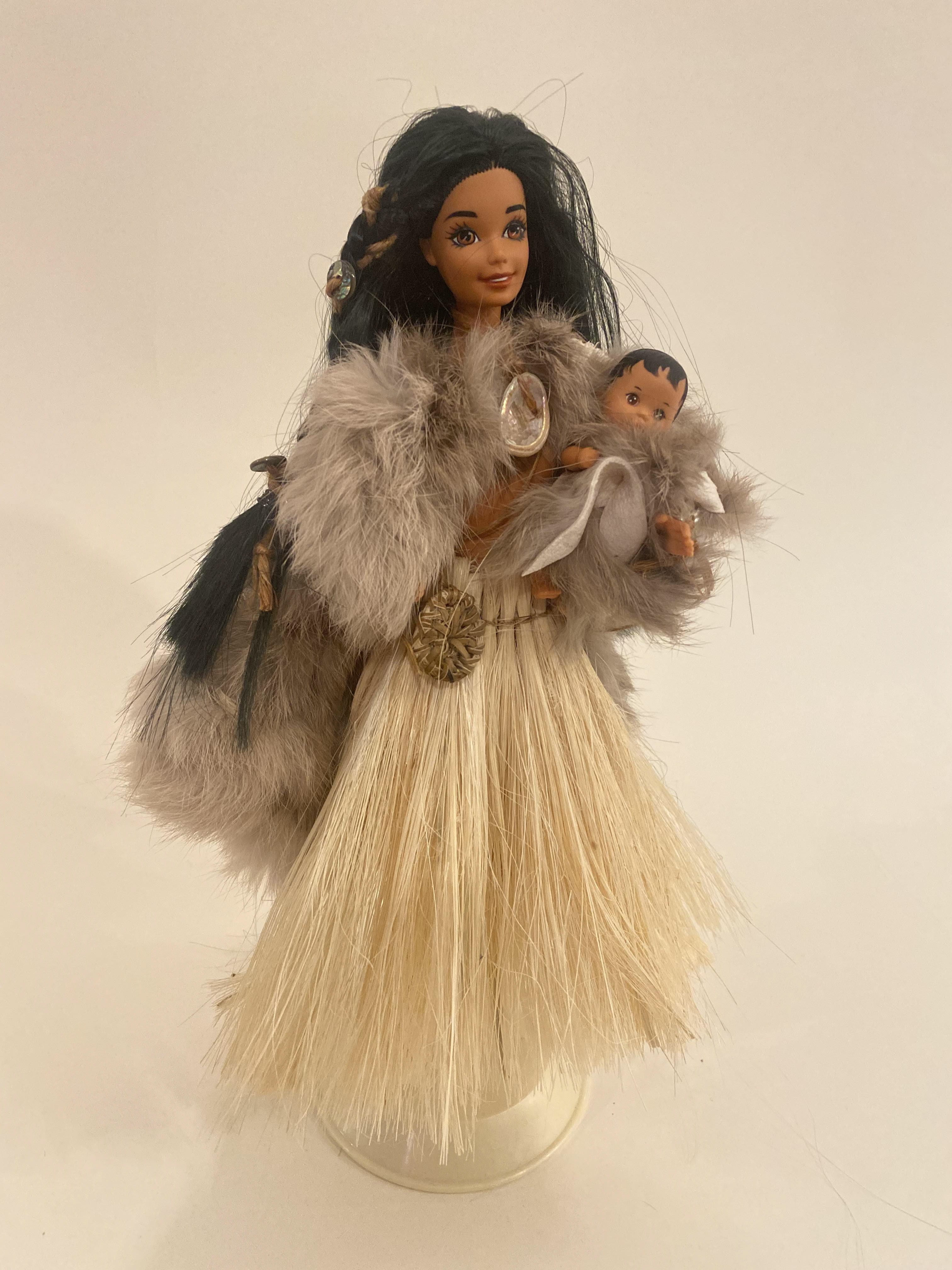 Páyomkawish $ungáal~Italian

She is a women whom is Indigenous from the Temecula Valley and from Italian descent. She is proud carrying her bow and hunting tools. She is wearing a coiled basket hat with a rabbit fur shawl. She represents a positive multicultural representation of a beautiful proud confident young women.